Go Solar and Save
The Future Energy Jobs bill has made Illinois one of the most attractive states in the country to install solar.
Homeowners and businesses can expect a return on investment (ROI) between 12%-20%.
Solar rebates and tax credits cover up to 80-95% cost of the system.
Non-Profits can participate through our power purchasing agreement program with $0 upfront capital.
Installations feature low profile, attractive panels that disappear into the roofline.
30% of a building's energy use is wasted, according to estimates from the US Department of Energy.
Springfield Electric's Energy Solutions Team experts will support you in your project by determining potential incentives and return on your investment. They will guide you through the Solar consideration process, provide design consultation, free estimates, and submittals for incentive / rebate processing.
From June 2016 to June 2017, CONSERVE Energy Solution Team completed 266 projects (lighting, energy saving and solar), returning over $2.5 Million in rebates to our customers, saving 29,770,162 kWh, resulting in a Cumulative annual customer savings of $2,381,612.
Looking for more information? Fill out the information below and an Energy Expert will be back in touch with you.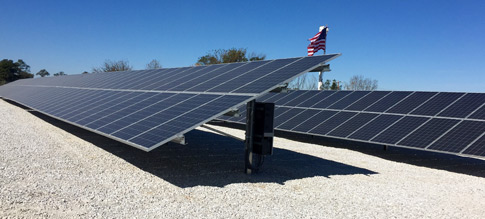 Solar Power is saving this co-op nearly $75,000 a year!
Founded in 1936, Illinois (Rural) Electric Cooperative (IEC) in Winchester, Illinois provides electricity and internet service to more than 14,000 member households across ten counties. In 2005, IEC was the first Illinois co-op to use wind power.
"We have an all-power-requirements contract with our supplier, Prairie Power (PPI) of Jacksonville. But that contract allows for some forms of renewable energy generation to help us reduce costs for our members," explained IEC Manager of Engineering, Sean Middleton. . . read more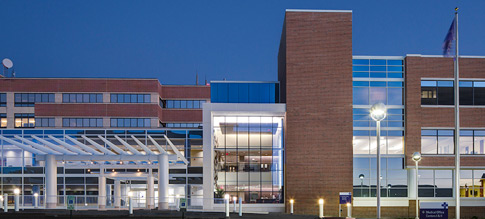 Springfield Electric turned light into dollars for Advocate BroMenn Medical Center.
The Challenge: An aging and high maintenance lighting system in a parking garage which operates 24 hours a day, seven days a week
The Solution: Replace more than 250 metal halide fixtures with BetaLED luminaires. The upgrade changed out 175-watt bulbs for 40-watt LED lighting providing better quality, more durable light. And sensors allowed lights to activate according to available natural light. . . read more